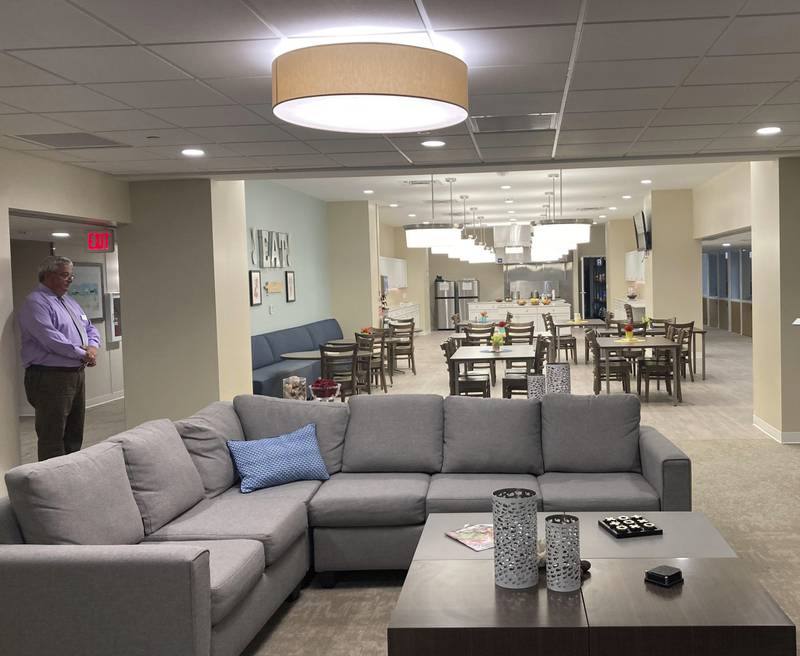 It took Parish LaRosa one word to sum up his new apartment: "Awesome."
LaRosa is one of the first residents of Weston Bridges, an apartment development that eventually will feature 53 units for independent living adults with intellectual or cognitive disabilities, built into the former Copley Hospital building on Aurora's near East Side.
Officials held a ribbon-cutting Tuesday at Weston Bridges, and it was a day of congratulations for the building's developers, for VIPs, city officials and many Aurorans.
But the biggest VIPs were people like Parish and his parents, Sherry and Mark LaRosa, Aurora residents who said their dream has been to find independent living for Parish closer to them than Rockford, where he lived until he moved back with his parents in 2021.