Weston Bridges
An Opportunity to Thrive
There comes a time when everyone is searching for a solo safe haven, with the security of home. We created Weston Bridges with that very spirit in mind – to offer independent housing for adults with intellectual, cognitive and/or developmental disabilities and bridge the gap that so many families are looking for.
Weston Bridges is a residential option for high-functioning, post-transition adults looking to live their best life. Weston Bridges provides individual secure apartments with amenities including high-speed internet, daily meal programs, transportation, and campus green space.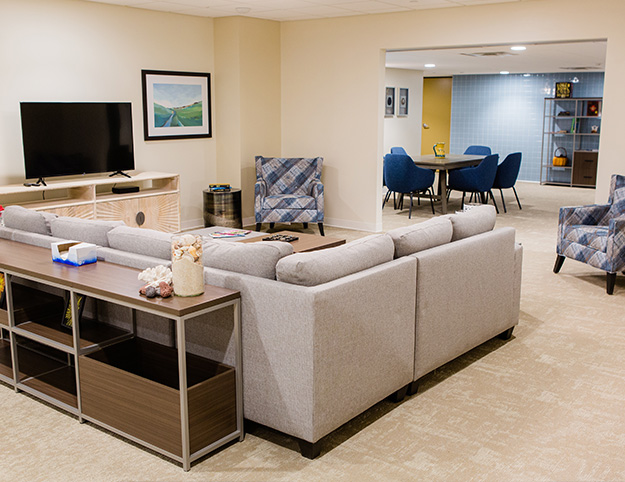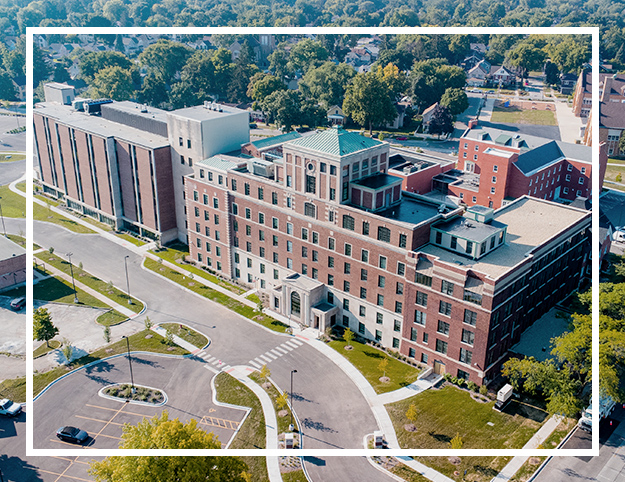 Weston Bridges is part of a larger community called Bloomhaven. Bloomhaven Community Campus is an innovative living community combining housing, commercial and medical office spaces, and adjoining green space. Residents are joined and enriched by the world around them, like their elder campus neighbors at Bardwell Senior Living for Adults. Weston Bridges is more than just a place to live – it's a place to thrive.
Our skilled staff will strive to maximize each resident's potential 24/7/365; coupled with resources and support for a variety of settings; all while respecting the goals, needs, and preferences of each resident.

The Approach
The Next Step In Independence
Weston Bridges was built and staffed with the same goal shared by parents everywhere – we want the best for your child.
Weston Bridges is a revolutionary residential option known as an Independent Apartment Community. This newer approach to housing was built as a unique living option for high-functioning individuals with intellectual, cognitive and/or developmental disabilities. Designed as a first step along the path to a better independent life, Weston Bridges allows young adults with disabilities to thrive in an enriching environment.