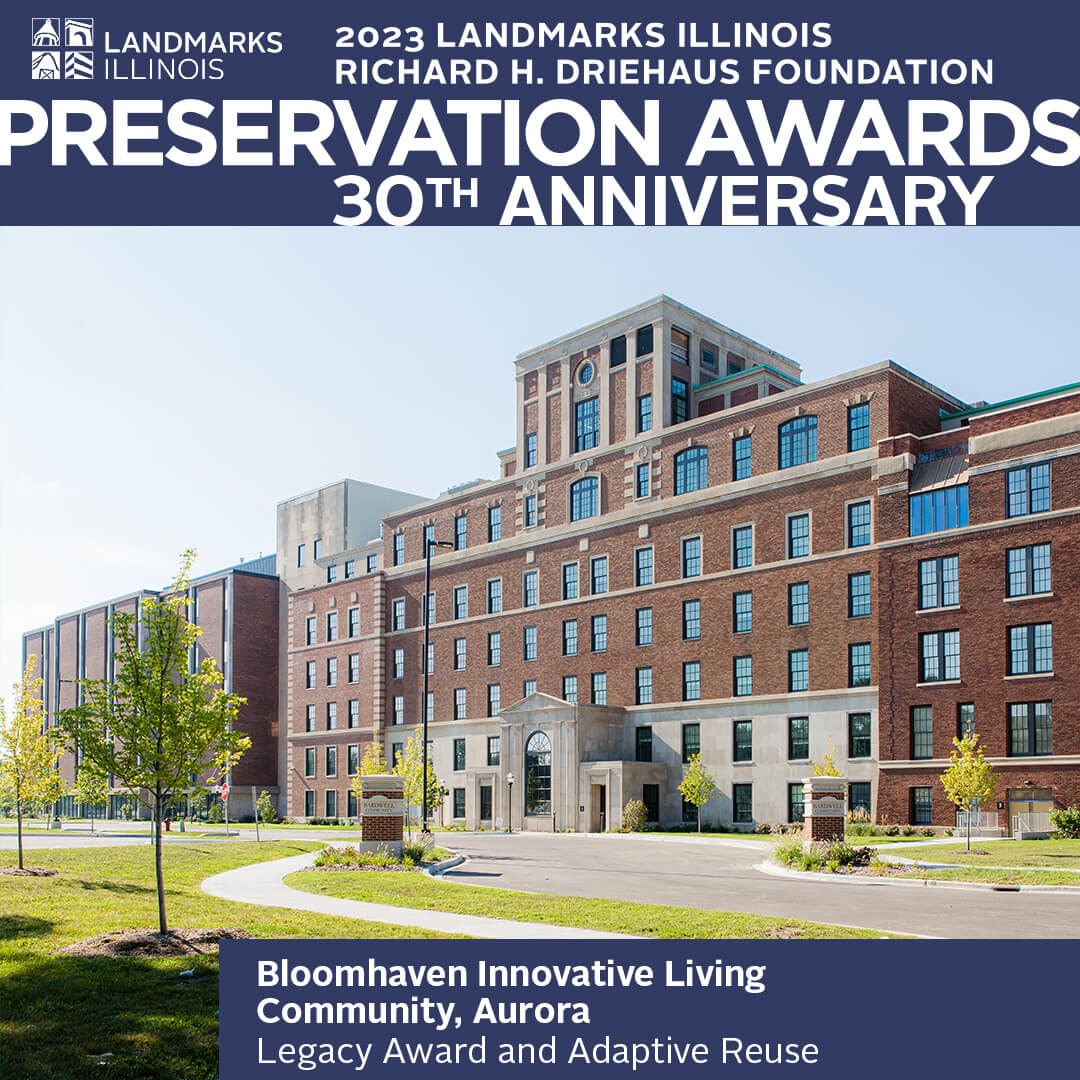 Bloomhaven Honored
We are proud to announce that Bloomhaven Innovative Living Community has won a 2023 Landmarks Illinois Richard H. Driehaus Foundation Preservation Award for Adaptive Reuse.
In addition to the award for adaptive reuse, Bloomhaven is also the recipient of the Legacy Award for demonstrating the immense power of preservation, following in the footsteps of Richard H. Driehaus who believed reusing places of our past creates positive change and motivates others to save important places.
Learn more about ours and our fellow award-winning preservation efforts at Landmarks Illinois' website and help us celebrate at the 2023 awards ceremony in Chicago on October 27!
Press room: https://www.landmarks.org/press-room/
Share the Good News!
Please feel free to share/repost Landmarks Illinois posts on our social media pages: Instagram, Facebook, Twitter & LinkedIn. These posts will be published frequently on LI accounts until the event in October. Follow us on social media to stay up to date: